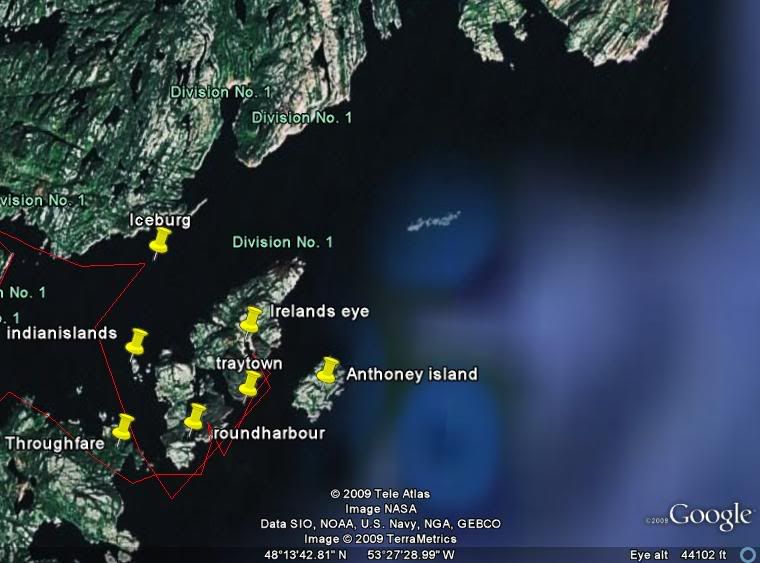 Trippers:Myself,Greg P,Rob P
Type:3 day trip sound,open ocean.Up to large seas.Swell in Open bay.
Time req:3 nights 4 days
Distance:70km
Camping:day 1 thoroughfare,day 2 irelands eye,day 3 warwick HR.
Landings:Good.However high cliffs in most places.landings every couple km.
rating: 5/5
Notes:The thoroughfare is the best campsite there is period.There is a small spring at the back.water in this whole area is limited.Biggest source of water small marsh at Ireland's eye.river runs into the bay of Irelands eye.Warick Hr has a large spring as well.Hickmans HR is a fresh salt water pond.Water not the best (salty).
Round Hr is good for camping however no water.Evidence of spring run off however dry during july.Whales everywhere.Humpback and minke.Sea otters as well.Beware of open ocean of trinity bay.Can kick up really quick.Swell is normal.A very relaxing 3trip for 3 days 4 nights.Could be done in 2 days 2 nights.Beware the sound is a wind tunnel during certain winds.Large waves kick up really quick as it did on our last day.
Overall best place I have ever paddled.
Here is a link to pictures of Irelands eye in its day.http://www.mun.ca/mha/resettlement/irelands_eye_1.php