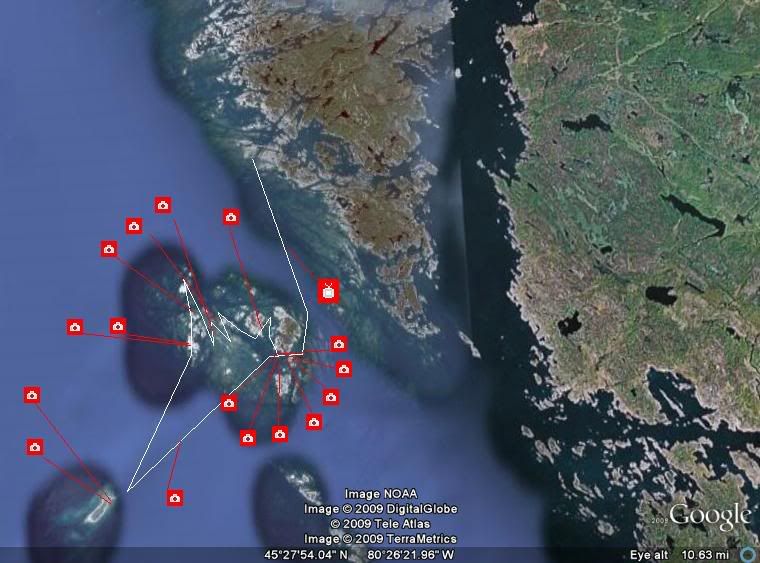 Trippers:Myself,Charles,Mike
Type:day three of trip
Time req:
Distance:20km ish
Camping:Three good sites on south side of Big mccoy.We stayed on the western site.
Landings:Good
rating: 5/5 Excellent day.
Notes:Crossing to BigMccoy was very foggy.Keep in mind the channel for large boats is just below the Mink islands as well as crossing between the Mccoy's and Limestone.Larges waves we saw were from a coast guard ship that crossed our path.No camping on Limestones.Open water crossing.Two thunder boxes on Sothern Mccoy.GLSKA did not receive government funding to employ Island custodian this season.All main is done by volunteers to the sites.Kudo's to the
Great Lakes Sea Kayaking Association.
and others involved.